About
Film and Photography by Steve Thornton.
Blind Summit Films is a collection of landscape based film and photography projects that continue to explore themes and ideas that I have been interested in since Art college. After years of working professionally as an Animator and Illustrator this work provides the opportunity of basic expression and the chance to experiment and explore.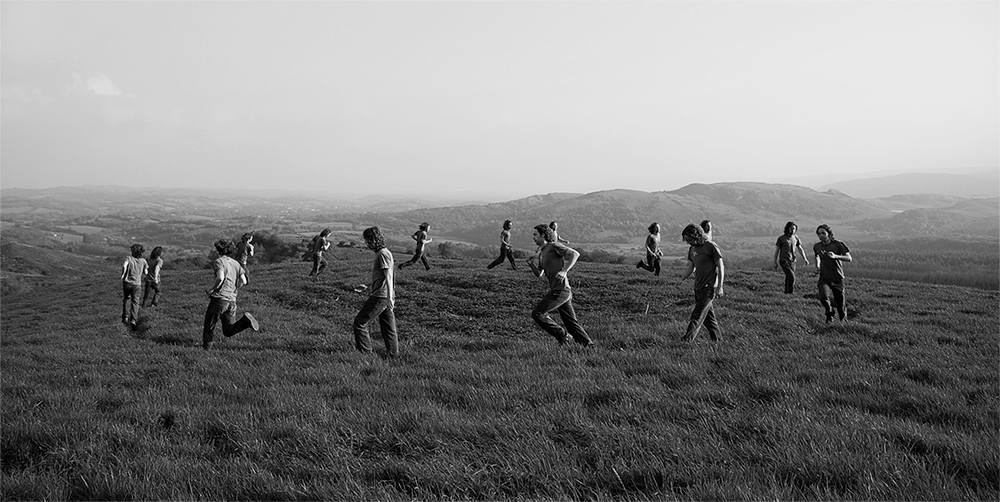 'Circle of Me'. Derrygonnelly, Ireland. 2007
Areas of Interest.
I have been making and recording journeys using different techniques for nearly 20 years. Originally shot on Super 8 film with a hand-held Cine camera, I would shoot one frame every step of the journey producing films with a finished look that today would be described as a 'Hyperlapse'. Revisiting this idea my journeys have become much longer and method of recording them far more technically advance and challenging.
Encapsulating environments, displaying 360 degree film and imagery which would engulf the viewer in a personal viewing installation is something I have again been exploring since my initial studies of film and art. More recently as what began as a side project and interesting technical challenge I started attempting to make 360 degree time-lapse films. At first using a single DSLR camera and custom built motorized pan head and now with a multi-cam rig, I have shot them at many locations and continue to experiment with this technique.
Simple shapes, basic form and compositions, displaying movement of time and movement within a space are universal themes of this work. From a single image made up of hundreds of photographs taken over hours, to a film shot over several months and covering thousands of miles. The pieces I make can take a considerable amount of time, technique and meditative patience to create.